2016 JUDITH BARLOW PRIZE PLAY READING
April 23, 2017 @ 4:00 PM
WP Theatre at MCGinn Cazale Theatre (Broadway @ 76th Street)
HISTORY MATTERS/BACK TO THE FUTURE presented the staged reading of the 2017Judith Barlow Prize winning one-act play:
Leaf
by Otterbien Unversity student Kara Jobe
Inspired by Lillian Hellman's play The Little Foxes, Leaf shares the story of a young mother, Lila, and her forbidden love for her son, Leaf, as she navigates her own sexuality, her homophobic mother, and the weight of past mistakes that continue into the present.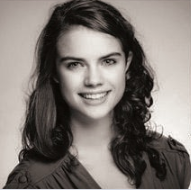 Kara Jobe                                                           Lillian Hellman
Directed by Morgan Gould
Staring Lucy DeVito, Emily Kunkel, Zachary Segel, Nicole Spiezio, and Shannon Tyo.
The evening was hosted by WP Theatre's Artistic Director, Lisa McNulty.