2018 ATHE Kickoff Event presented by History Matters/Back to the Future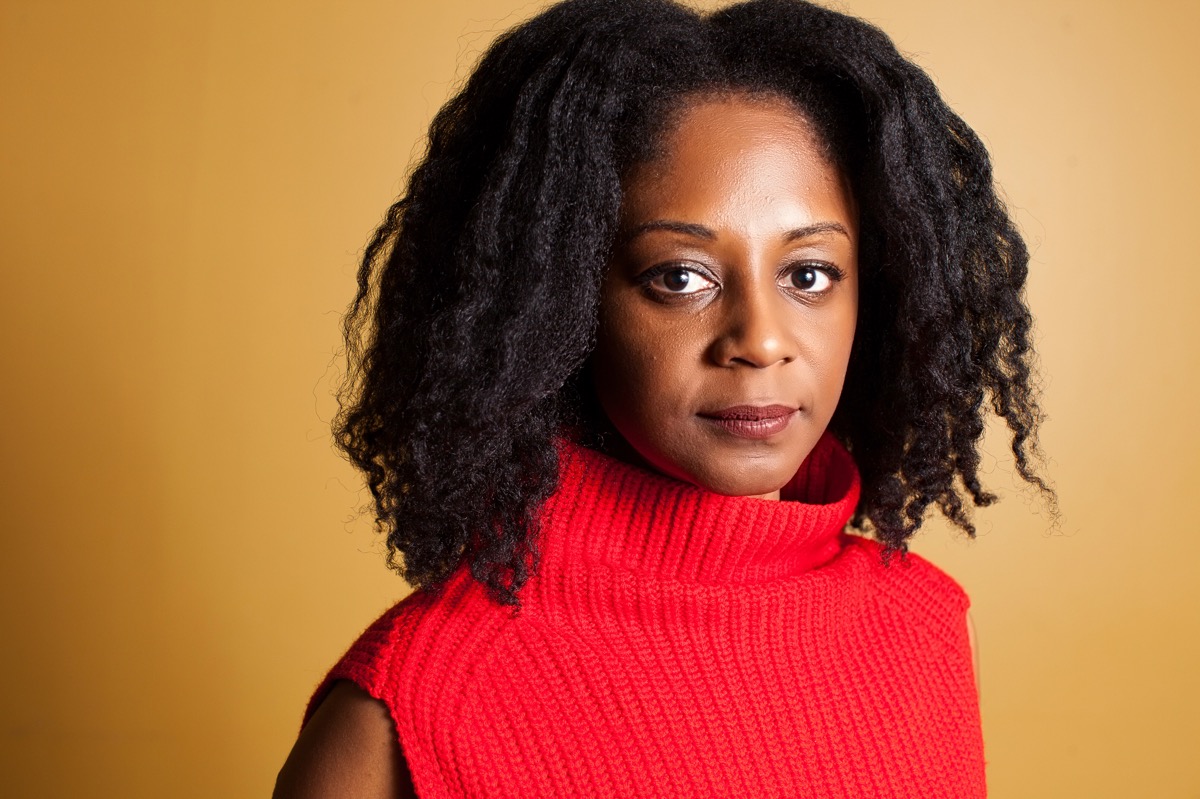 April Matthis, Tony Winner Maryann Plunkett, and Jay O. Sanders perform scenes by historic women playwrights in ATHE's one night only event!
August 1st at 8:30pm
RSVP to mary@parityproductions.org or at 2018athekickoff.eventbrite.com
HISTORY MATTERS/BACK TO THE FUTURE presents an evening of scenes from women's plays of the past, performed by renowned actors April Matthis (Lear; The Sound and the Fury; April Seventh, 1928), Maryann Plunkett (Blue Valentine, The Apple Family Plays) and Jay O. Sanders (Blindspot, The Apple Family Plays) directed by Joan Vail Thorne, founder of History Matters/Back to the Future.
The performance will take place at 8:30pm on Wednesday, August 1st at The Westin Boston Waterfront, Grand Ballroom A — 425 Summer Street, Boston, MA 02210 — as part of ATHE's 2018 Theatre of Revolution: Performance, Pedagogy, and Protest Conference.
Throughout history, woman-identifying playwrights have positioned themselves and their plays bravely at the precipice of political and social change. Join us and celebrate the revolutionary women who paved the way for the resistance as we know it, as we enjoy excerpts from their most compelling works.
"History Matters/Back to the Future makes clear that women have been an essential part of writing for the American Theatre since its inception and that they have wrestled with the most fundamental questions of our history and society and that they are often quite funny while doing it," says actor Kathleen Chalfant (The Affair, House of Cards).
---
April Matthis is an OBIE-award winning actor who has worked extensively in the New York theatre community. She has premiered shows at Playwrights Horizons, The Public Theater, Soho Rep, Lincoln Center Theater, New York Theatre Workshop, Yale Rep, and Elevator Repair Service, where she is a company member.
Maryann Plunkett is honored to be performing in these scenes by too-often unheard women playwrights. Broadway includes: A Man For All Seasons, Me And My Girl (Tony Award), St. Joan, The Seagull, The Crucible, Little Hotel on the Side, Sunday in the Park with George. Off-Broadway includes the Richard Nelson Apple Family series at the Public Theater, with her husband, Jay O. Sanders. Also, Aristocrats and Jayson with a Y. Regional work includes much Shakespeare and other classics as well as modern. TV includes House of Cards, The Good Wife, Rubicon, Damages, Law and Order, and Star Trek. Film includes The Company of Men, Blue Valentine, and The Squid and the Whale. A good number of Audio Books. Radio work. Sundance Institute as both actor and reader. Jamie's Mom.
Jay O. Sanders recently played the title role in Uncle Vanya at San Diego's Old Globe Theater which will be coming to New York City this fall. He was an original cast member of the Public Theater's Gabriel Family Trilogy, written and directed by Richard Nelson which subsequently toured around the world. Heaving also been in the original company of Nelson's Apple Family plays, he has long been a regular presence at Shakespeare in the Park, as well as playing Macbeth for Boston's Shakespeare on the Common back in 2003. Recent television; Sneaky Pete, True Detective, and The Good Wife, and his long list of films includes JFK, The Day After Tomorrow and Angels in the Outfield. Sanders' own play, Unexplored Interior, was the inaugural production of Washington D.C.'s Mosaic Theater. He is also a prolific narrator of PBS documentaries.
Joan Vail Thorne began her professional directing career at Arena Stage in Washington, D.C. She was Assistant Director to Alan Schneider on various Broadway productions, and went on to direct independently at regional theatres across the country (The Alley, Asolo, DTC, Florida Stage, People's Light & Theatre). In New York, she directed for The Women's Project, EST, the American Place Theatre, and the Jewish Repertory Theatre, among others. As a playwright, she wrote The Exact Center of the Universe, starring Frances Sternhagen (Women's Project, Century Theatre), was librettist for three operas (Opera Theatre of St. Louis, Berkshire Opera, Virginia Arts Festival), and has written and directed two short films: Last Rites (PBS) shown on PBS, and Secrets (Cinemax). She has served on the faculties of The Juilliard School, Pace University, and the Playwrights Horizons Studio of New York University. She is a member of the ASCAP, SDC, the Dramatists Guild, the League of Professional Theatre Women, SDC, and Women's Project.
The evening will feature scenes by the following playwrights:
Margaret Ellen Clifford attended the Briarcliff School for Girls at Briarcliff Manor, New York. She attended Vassar College and graduated in 1929. She studied theatre in school and was involved in the production of several school plays. She also acted in Broadway, a production by the Portland Dramatic Guild in 1933. Clifford wrote several short stories, poems, and plays as well. She wrote Can You Hear Their Voice with her former teacher, Hallie Flanagan.
Georgia Douglas Johnson was an African-American poet, one of the earliest African-American female playwrights, and an important participant in the Harlem Renaissance. Her first poem was published in 1905 in the literary journal The Voice of the Negro, though her first collection of poems was not published until 1916. She published four volumes of poetry, beginning in 1916 with The Heart of a Woman, where she explores meaningful themes for women during The Harlem Renaissance such as isolation, loneliness, pain, love, and the role of being a woman during this time. Other poems in this collection explore issues surrounding motherhood. Johnson's Bronze spoke to racial issues during this time, and explored her perennial themes of motherhood and being a woman of color. Johnson wrote about 28 plays. Plumes was published under the pen name John Temple. Many of her plays were never published because of her gender and race.
Hallie Flanagan was an American theatrical producer, director, playwright, and author, best known as the director of the Federal Theatre Project, a part of the Works Progress Administration. In 1926, Flanagan became the first woman awarded a Guggenheim Fellowship to study theatre around Europe for 14 months. Flanagan especially shared a connection with the Russian theatre, and later wrote a book, Shifting Scenes of the Modern European Theater, based on her travels. Flanagan rose to national prominence after producing the theatrical adaptation she co-wrote, Can You Hear Their Voices? Her work for the Federal Theatre Project helped 12,500 people find jobs across 28 states and Washington D.C. In NYC alone the FTP played (at reduced prices) to weekly audiences of 350,000, many of whom had never seen live theatre.
Susan Glaspell was an American playwright, novelist, journalist, and actress. She founded Provincetown Players with her husband, George Cram Cook, which was the first modern American theatre company. During the Great Depression, she served in the Works Progress Administration as Midwest Bureau Director of the Federal Theater Project. Glaspell is known to have composed nine novels, fifteen plays, over fifty short stories, and one biography. Her 1930 play Alison's House earned her the Pulitzer Prize for Drama. Her one-act play Trifles is frequently cited as one of the greatest works of American theatre.
Angelina Grimké was an American journalist, teacher, playwright, and poet who came to prominence during the Harlem Renaissance. She was one of the first women of color to have a play publicly performed. Grimké wrote essays, short stories, and poems which were published in The Crisis, the newspaper of the NAACP. Her more well-known poems include "The Eyes of My Regret," "At April," "Trees," and "The Closing Door." Grimké wrote Rachel, one of the first plays to protest lynching and racial violence.
Sor Juana Ines de la Cruz was a self-taught scholar and student of scientific thought, philosopher, composer, poet of the Baroque school, and Hieronymite nun of New Spain. In her lifetime, she was known as "The Tenth Muse," "The Phoenix of America," or the "Mexican Phoenix." In addition to the two comedies, Pawns of a House and Love is More a Labyrinth, Sor Juana is attributed as the author of a possible ending to the comedy by Agustin de Salazar: The Second Celestina. After joining a nunnery in 1667, Sor Juana began writing poetry and prose dealing with such topics as love, feminism, and religion. Her criticism of misogyny and the hypocrisy of men led to her condemnation by the Bishop of Puebla, and in 1694 she was forced to sell her collection of books and focus on charity towards the poor. In the modern era, she has been honored in Mexico as well as being the part of a political controversy in the late twentieth century.
Anna Cora Mowatt was an author, playwright, public reader, and actress. She wrote a six-act play, Gulzara, which was published in New World. Under the pseudonym Henry C. Browning, she wrote a biography of Goethe. Using the pseudonym Helen Berkley, she wrote two novels: The Fortune Hunter and Evelyn. Her best-known work is the play Fashion, which played at the Park Theatre. In December 1853, her book Autobiography of an Actress was published. She moved to England in 1865, where she wrote The Clergyman's Wife, and Other Sketches in 1867.
Elizabeth Robins was a playwright, novelist, actress, and suffragette who also wrote under the pseudonym C.E. Raimond. While Robbins was busy being a successful actress, she had to leave England to look for her brother in Alaska, who had gone missing. Her experiences searching for her brother led her to write her novels, Magnetic North and Come and Find Me. Before this, she had written novels such as George Mandeville's Husband, The New Moon, Below the Salt and Other Stories and several others. She enjoyed a long career as a fiction and nonfiction writer.
Alfonsina Storni was an Argentine poet of the modernist period. She was the winner of the First Municipal Poetry Prize and the second National Literature Prize for her book Languidez. In 1919 alone Storni authored six short stories, two novels, and a series of essays. Five years later she authored Ocre during a period of transition that shifted her toward the irony which would go on to characterize her following works. The eroticism and feminist themes in her writing received harsh criticisms at the time of their release. After a nearly eight-year absence from the writing scene, she returned with two books, Mundo De Siete Pozos and Mascarill Y Trebol.
Hella Wuolijoki, known by the pen name Juhani Tervapää, was an Estonian-born Finnish writer known for her Niskavuori series. Wuolijoki was a member of the Finnish Parliament and the head of the SKDL parliamentary group from 1946 to 1947. Wuolijoki also served as the director of the national broadcasting company, YLE, from 1945 to 1949. The 1947 film The Farmer's Daughter was adapted from her 1937 play Juurakon Hulda, which she also wrote as Juhani Tervapää. She collaborated with Bertolt Brecht on the initial version of his Mr. Puntila and His Man Matti.
HISTORY MATTERS/BACK TO THE FUTURE is a national nonprofit organization that promotes the study and production of women's plays of the past (defined to include all plays by women-identifying playwrights prior to 1965) in colleges, universities, and theatres throughout the country and encourages responses to those plays from contemporary playwrights. Programming includes the One Play At A Time Initiative, the $2,500 Annual Judith Barlow Prize for a one-act student play inspired by a historic woman-identified playwright, and now, The Sallie Bingham Grant to fund student-directed productions and readings of historic women's plays. Find more information about these programs and a library of historic plays by women-identified playwrights and curated acting scenes on our website.
For more information about visit us at historymattersbacktothefuture.com.