About the Play
Date
1930
First Production
First produced by the Civic Repertory Theatre in New York City in December, 1930.
Cast Breakdown
5 M, 6 F
Genre
Drama,
---
Summary
It is the final day of the 19th century, and the last day the Stanhope family will spend in their home. While they are packing up their belongings, a reporter arrives inquiring about the late Alison Stanhope, a renowned poet. The family finds themselves thinking of Alison as they have not in years – how her fame affected the family's reputation, and how they learned from her as an aunt and sister. Once again they are faced with the question of whether Alison truly belongs to them, or whether she belongs to the world.
Background
The last of Susan Glaspell's completed plays (her final stage work, Springs Eternal, remained unfinished), Alison's House was awarded the 1931 Pulitzer Prize for drama.  Alison's House was based on the life of Emily Dickinson, who was receiving extensive attention as the hundredth anniversary of her birth approached.  Although it is Glaspell's only play based on a historical figure, she tried to downplay the similarities: she renamed and added characters, and the poetry quoted in the drama is by Ralph Waldo Emerson.  As with many of Glaspell's plays, the central figure – Alison – never appears on stage. Still, Alison's House is a more conventionally realistic drama than some of her earlier works, perhaps because she was not writing for a Provincetown Players audience.
Alison's House takes place as the nineteenth century is coming to a close and a new, more materialistic world is emerging. The old house itself, which Mr. Hodges plans to "modernize," represents a dying way of life.  Alison's surviving siblings want to protect her name and reputation, while the younger generation, most notably Ted, want to use her and her work for their own gain. Similarly, where Alison and her brother renounced those they loved because society frowned on their choices, Elsa has followed her heart despite the consequences.  Perhaps most enduring in Alison's House is the question of what artists owe to their public.  As Linda Ben-Zvi and J. Ellen Gainor observe, "Much ahead of its time, the play illustrates how the lives of artists become fodder for a voyeuristic public" (311).
The original production had a mixed reception, especially among critics, but it has been successfully revived several times, most notably by New York's Mint Theater in 1999 and by the Metropolitan Playhouse in 2015.
---
Reference
Ben-Zvi, Linda. Susan Glaspell: Her Life and Times. New York: Oxford University Press, 2005.
Ben-Zvi, Linda, and J. Ellen Gainor. Eds. Susan Glaspell: The Complete Plays. Jefferson, NC: McFarland, 2010.
Gainor, J. Ellen. Susan Glaspell in Context: American Theater, Culture, and Politics, 1915-48. Ann Arbor: University of Michigan Press, 2010.
La Rocco, Claudia. "Review: In 'Alison's House,' a Family Struggles to Protect a Literary Legacy." The New York Times, November 29, 2015. http://www.nytimes.com/2015/11/30/theater/review-in-alisons-house-a-family-struggles-to-protect-a-literary-legacy.html?_r=0.
Temple, Judy Nolte. ""They Shut Me up in Prose": A Cautionary Tale of Two Emilys." Frontiers: A Journal of Women Studies 22 (2001): 150-173.
Ozieblo, Barbara.  Susan Glaspell: A Critical Biography.  Chapel Hill: University of No. Carolina Press, 2000.
About the Playwright
Susan Glaspell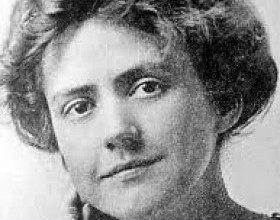 Susan Keating Glaspell (1876-1948) Born July 1, 1876, in Davenport, Iowa, Susan Glaspell published news articles and short stories even before entering Drake University, from which she received a degree in philosophy. Over the course of her career, she wrote more than fifty short stories, nine novels, fourteen plays, and a biography of her husband, George Cram (Jig) Cook. It is difficult to imagine the Provincetown Players (1916-1922) without Glaspell, a founding member who acted as well as w…
View Profile
---
Join & Participate
Tell Us Your Experience
---
Tell us your experience
* indicates a required field.
Article Author
Judith Barlow