About the Play
Date
1921
First Production
 First produced by the Provincetown Players in New York City in 1921. It was produced again in NYC by the Civic Repertory Theatre in 1927
Cast Breakdown
10 men, 5 women
Genre
Drama,
Length
Three acts
Availability
In addition to the original publication by Small, Maynard, & Company in 1921, Inheritors is republished in Susan Glaspell: The Complete Plays. Ed. Linda Ben-Zvi and J. Ellen Gainor. McFarland, 2010. This text is available for free on Google Books, American Literature.com, and Project Gutenberg.
---
Summary
Act One is set in 1879 in the Morton household. Silas Morton is being pressured by the town to sell his land for municipal purposes. They offer a good price, but he decides to donate his land instead for the founding of a college. Silas highly values education, and he believes that using the land for a college is more beneficial for future generations.
Acts Two and Three are set in 1920, both at the college built on Silas' land and at the Morton home. Silas' granddaughter, Madeline, who attends the college, strikes a police officer she believes is mistreating a Hindu student. Her actions could mean jail time, unless she claims she did not know what she was doing and uses her uncle's connections to have the charges dropped. Madeline faces the same question as her own grandfather once did: should she profit personally and gain her freedom, or should she stand up for her beliefs in hopes of creating a better future?
Background
The Inheritors, Glaspell's first full-length play, was written during the aftermath of World War I in response to the Espionage Act of 1917 and the Sedition Act of 1918 which gave the U.S. government a means of suppressing speech and actions that could be interpreted as disloyal to the United States. Inheritors is illustrative of Glaspell's lifelong commitment to social justice. The play raises questions that are fundamental, then and now, to the idea of American democracy. What does it mean to have freedom of speech? How do we handle the competing claims of our families and our consciences? How do we fold immigrants successfully into the fabric of our society? These questions and many more rise to the surface of an already powerful coming-of-age narrative where a young woman defies her family and gender to stand up for her beliefs.
            In the first production of the play, the role of Silas Morton was performed by Susan Glaspell's husband, George Cram Cook, with whom she co-founded the Provincetown Players. Following the Provincetown Playhouse production, there were reviews both positive and negative. Alexander Woollcott, critic for the New York Times stated on March 27, 1921: "painfully dull, pulseless and desultory." Others disagreed. Ludwig Lewisohn, the critic for the Nation (April 6, 1921) wrote: "No competent critic, whatever his attitude to the play's tendency, will be able to deny the power and brilliance of Miss Glaspell's characterization. . . . She has recorded the tragic disintegration of American idealism."  The play went on to be read and produced nationaly and internationally. It enjoyed it's first English production in Liverpool in 1925, where it was widely acclaimed.
---
Reference
AmericanLiterature.com. "Inheritors." Accessed June 16, 2016. https://americanliterature.com/author/susan-glaspell/play/inheritors/summary.
Barrientes, Brenda. "1921 Emergency Quota Law (An act to limit the immigration of aliens into the United States)." Accessed June 19, 2016. http://library.uwb.edu/static/usimmigration/1921_emergency_quota_law.html.
Ben-Zvi, Linda. Susan Glaspell: Her Life and Times. New York: Oxford University Press, 2005.
"Emergency Quota Act of 1921." Accessed June 19, 2016. http://www.faculty.fairfield.edu/faculty/hodgson/Courses/so11/Race/quota_acts.htm.
Glaspell, Susan. Inheritors. Boston: Small, Maynard, & Company, 1921. Accessed June 16, 2016. https://books.google.fr/books?id=AjxFAAAAIAAJ&printsec=frontcover&source=gbs_ge_summary_r&cad=0#v=onepage&q&f=false.
Google, "Inheritors; A Play in Three Acts," Accessed June 18, 2016, https://books.google.fr/books?id=8ql-mgEACAAJ&source=gbs_book_other_versions.
Google, "Inheritors; A Play in Three Acts," accessed June 19, 2016, https://books.google.fr/books?id=3_2WjwEACAAJ&source=gbs_book_other_versions.
History.com. "Monkey Trial begins." Accessed June 20, 2016. http://www.history.com/this-day-in-history/monkey-trial-begins.
Project Gutenberg. "The Inheritors." Accessed June 16, 2016. http://www.gutenberg.org/files/10623/10623-h/10623-h.htm.
About the Playwright
Susan Glaspell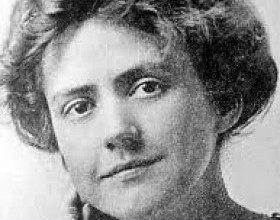 Susan Keating Glaspell (1876-1948) Born July 1, 1876, in Davenport, Iowa, Susan Glaspell published news articles and short stories even before entering Drake University, from which she received a degree in philosophy. Over the course of her career, she wrote more than fifty short stories, nine novels, fourteen plays, and a biography of her husband, George Cram (Jig) Cook. It is difficult to imagine the Provincetown Players (1916-1922) without Glaspell, a founding member who acted as well as w…
View Profile
---
One Play at a Time Participating Universities
Cheryl Black
University of Missouri
Join & Participate
Tell Us Your Experience
---