The Importance of Being a Woman
About the Play
Date
First published in the August 1923 issue of Harper's Bazaar; re-published in the anthology Six One-Act Plays in 1925
First Production
Hartford Theater Guild, 1923 (amateur); Mint Theater Company, staged reading 2012 (professional premiere)
Cast Breakdown
3F, 1M
Genre
Comedy,
Length
One-Act
Availability
The Importance of Being a Woman is out-of-print. To read a copy, please contact the Crothers Estate, care of Jonathan Bank at jbank@minttheater.org - Bank is Producing Artistic Director of the Mint Theater Company.
---
Summary
Beautiful Nancy Marshall is one of New York's most celebrated socialites and philanthropists, and while she is happy in her career, she can't help feeling something—or someone—is missing in her life. She declares "No man on earth could possibly be as important to me as I am to myself"—yet she can't help being attracted to the dashing Englishman Arthur Chichester. Nancy doesn't want to give up her "importance" to get married—but she doesn't want be to be an old maid either—can she find happiness without losing herself along the way?
Background
Crothers began her playwriting career writing and directing one-acts for her students at the Stanhope Wheatcroft School of Acting. In the 1920's, she revisited the one act form by writing a series of six short plays designed for amateur and student companies. Four of these plays comprise the "Importance" series—The Importance of Being Clothed, The Importance of Being Nice, The Importance of Being Married, and The Importance of Being a Woman— which follow socialite Nancy Marshall and her friends as they juggle self-doubt, happiness, families and careers all while looking fabulous. A favorite with women's clubs and community theatres for nearly two decades, none of the Importance plays were performed professionally until the Mint Theater, an Off-Broadway company devoted to bringing new life to lost plays, presented a staged reading of The Importance of Being a Woman in 2012.
About the Playwright
Rachel Crothers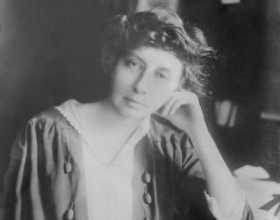 Rachel Crothers (1878-1958) had nearly 30 plays produced on Broadway between 1906 and 1937; and she directed most of them herself. "In the last 200 years, a respectable number of women have left their mark on American theater, but few of them have had as impressive a career as Rachel Crothers," wrote the New York Times in 1980, adding "Although it is rare now to find anyone who has heard of her, Miss Crothers at the apex of her career was the symbol of success in the commercial theater." Born i…
View Profile
---
Join & Participate
Tell Us Your Experience
---