The Old Maid (Adapted From Edith Wharton)
About the Play
Date
1934
First Production
Baltimore Theatre, Broadway, New York 1934
Cast Breakdown
9F, 5M
Genre
Drama, Melodrama, Literary Adaptation,
Length
Full-length, divided into six episodes
Availability
Availability: Archive copies of the 1951 acting edition are available to purchase through Samuel French.
---
Summary
Charlotte Lovell battles her cousin Delia for the affection of her illegitimate child, whom she reluctantly gave to Delia to raise. In the end, will the child see Charlotte, her biological mother, as nothing more than "an old maid"?
Background
While working in Hollywood, Akins got the idea to adapt Edith Wharton's classic novel The Old Maid into a play. Critical response was guarded—Brooks Atkinson of the New York Times deemed it "a nicely mannered period piece" and said it had "the sweet sadness of old letters that have been stored in a garret" but cautioned it was "less than a masterpiece." Nevertheless, audiences loved it, particularly women. "It's what's known as a matinee show… that is, its principal appeal has been to feminine audiences," observed a Times reporter after the play won the 1935 Pulitzer Prize for Drama —a surprise victory in a season that included The Children's Hour, The Petrified Forest, Accent on Youth, and Awake and Sing.
---
Scenes from the Play
The Old Maid, 3rd Episode
Charlotte comes to Delia desperate for advice after Joe insists that she give up looking after children when they wed, not knowing that Charlotte has an… View Scene
The Old Maid, 4th Episode
Charlotte and Delia, now raising Charlotte's daughter Tina together, discuss a possible suitor. Has internal cuts.  View Scene
The Old Maid, 5th Episode
Charlotte threatens to take Tina and leave Delia's house and the two women argue over the motive behind Delia's kindness over the years.  View Scene
About the Playwright
Zoe Akins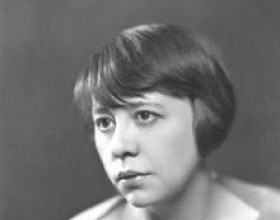 Zoe Akins (1886-1958) was a playwright, poet, critic and novelist. Born in the small town of Humansville, Missouri, she was encouraged to write by her father. Drawn to the theatre, she also briefly tried an acting career—but after a season of walk-ons, she decided to focus on writing. Her first play to be produced in New York was the verse drama The Magical City (1915), performed by the Washington Square Players. In 1919, Akins made her Broadway debut with Papa: An Amorality in Three Acts, whic…
View Profile
---
Join & Participate
Tell Us Your Experience
---