The Rover, Parts One & Two
About the Play
Cast Breakdown
Part 1: 7 females, 12 males; Part 2: 7 females, 14 males.
Genre
Comedy,
Length
Five Acts (each)
---
Summary
Part I: Set during Carnival, The Rover tells of the adventures in Naples of Willmore and his banished friends, Blunt, Frederick, and Belvile. While the title refers to Willmore, who is The Rover, the plot is driven heavily by Hellena and Florinda, two sisters trapped in "engagements" against their will: Hellena to the convent and Florinda to Don Antonio. Respectively, they decide to pursue Willmore and Blunt, but things go awry when Willmore has an affair with Angellica, an aging mistress, and Blunt attempts to rape Florinda. However, through wit and masquerade, Florinda marries Belvile, and Hellena and Willmore commit to marry each other.
 
Part II: Behn's reimagining of Thomaso becomes complete in the second half of The Rover, which follows Willmore adventures in Madrid with his friends Shift, Hunt, Fetherfool, and Blunt. They are greeted by the son of the English ambassador, Beaumond. Both Willmore and Beaumond pursue La Nuche, a courtesan, even though Beaumond is engaged to Ariadne. Meanwhile Shift and unt court two "Mexican Jewesses of immense wealth."[1] While Part II lacks the intrigue of its predecessor, it makes good use of the form of commedia dell'arte as Willmore overcomes another suitor, Carlo, and wins over La Nuche by the end of the play.
---
[1] Behn, Aphra. The Works of Aphra Behn. Edited by Montague Summers. Vol. 1. London: William Heinemann, 1915., 111
Background
First produced in the summer of 1677, The Rover is a reimaging of Thomas Killigrew's Thomaso, a lengthy ten-act play that focuses on the English rak-hero—Thomaso—and takes place in Madrid. Aphra Behn was accused of plagiarizing Killigrew, an accusation she reacted angrily "she was only following common practice in drawing on a source from earlier drama…"[1] Behn changed the setting from Madrid to Naples—although she returns to Madrid in Part II of The Rover—introduced new intrigue and new characters; and gave English names to the cavalier characters.[2] The most prominent difference between The Rover and Thomaso is the rakish hero. Compared to Thomaso, Willmore is "far less dignified…transferring some of the fool's action, like the drunken attempt on the lady's chastity, to Willmore…he is both more indulgently and less admiringly treated."[3] The Rover was still a massive success and was a regular play in the Duke's Company repertoire until well after Behn's death. It was revived several times between 1680 and 1700 and was performed every year, at Drury Lane, from 1703-43.[4] Both parts of The Rover intrigue comedies that were written for and delighted the aristocratic Restoration audience, "the Town."[5] Success of a stage play was highly dependent on "the Town's" approval and playwrights, particularly female playwrights, were by and large "more respectful of conventional views than other forms of literature…"[6] Due to the popularity of the first part of The Rover, Part II was produced in 1681. Elizabeth Barry revived her role as the female lead and the play was received with much praise.  Ultimately, however, it suffered the fate of many sequels: "being overshadowed by its predecessor" and "after a few decades disappeared from the boards."[7]
---
About the Playwright
Aphra Behn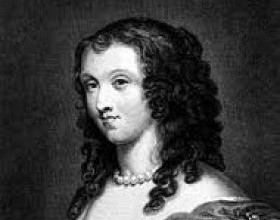 Aphra Behn (1640?-1689)             With at least eighteen plays to her name, Aphra Behn was England's first professional female playwright. Almost all of her works were produced during her lifetime, while two premiered posthumously. She enjoyed the company of other professional playwrights, theatre managers, and actresses, including Thomas Killigrew, Lady Mary Davenant, and Elizabeth Barry.             Her most popular plays were her comedies, a genre in which she demanded recognition and she…
View Profile
---
One Play at a Time Participating Universities
Anna Andes
Susquehanna University
Cheryl Black
University of Missouri
Lisa Brenner
Drew University
Robert Crane
Carnegie Mellon University
Jane Ann Crum
The New School
Eunice Ferreira
Skidmore College
Lesley Ferris
Ohio State University
Melinda Finberg
University of Southern California
Anne Fliotsos
Purdue University
Jon Fraser
C.W. Post Long Island University
Jessie Glover
Otterbein University
Jacqueline Goldfnger
University of the Arts
Amy Guenther
University of Texas at Austin
Eero Laine
University at Buffalo, SUNY
Laura Lodewyck
North Central College
Steve Luber
University of New Haven
Jessica Maerz
University of Arizona
Rayna Middleton Dexter
Texas A&M University
Tracy Liz Miller
Chandler-Gilbert Community College
Stefano Muneroni
University of Alberta
Jennifer Popple
Augustana College
Joan Robbins
Ohio Northern University
Carin Silkaitis
North Central College
Daniel Smith
Michigan State University
Brad Stephenson
Catawba College
Travis Stern
Bradley University
Aaron C. Thomas
University of Central Florida
LaRonika Thomas
University of Maryland
Patrick Tuite
Catholic University of America
Chris Woodworth
Hobart and William Smith Colleges
Michael Yawney
Florida International University
Join & Participate
Tell Us Your Experience
---