About the Play
Date
1918
First Production
April 26, 1918. Wharf Theater, Provincetown, MA
First Publication: Plays, Susan Glaspell, Boston, 1920
Cast Breakdown
6F, 3M
Genre
Comedy,
Length
One act
---
Summary
The play is set in a conference room in the sheriff's home. Young Gordon Wallace stands accused of killing a man but, for fear of ruining her reputation, refuses to name the woman who can give him an alibi. A half dozen female characters appear claiming to be the unnamed woman and voicing various views, most of them negative, of the male concept of "woman's honor."
Background
Woman's Honor was the star of a bill that included Eugene O'Neill's grim drama The Rope and F. B. Kugelman's long-forgotten The Hermit and his Messiah. Many of the Provincetown Players' most talented actresses were in the large cast, including Ida Rauh as The Scornful One, Norma Millay as The Silly One, and Susan Glaspell herself as The Cheated One. According to Robert K. Sarlós, the stage featured a "simple box set" to represent the sheriff's conference room. In Woman's Honor, Glaspell used one of her favorite devices: leaving the female protagonist off stage (at least as far as we know). Does the absent woman represent all women of the time, or are she and her "honor" a fiction created to protect a guilty man?
The majority of reviews were positive even if there were reservations about the production. The New York Tribune's Rachel Drucker, for example, praised the "deft satiric dialogue" and lauded Glaspell as "a fresh and original genius in the theatre." The following season, Woman's Honor appeared on a Provincetown "review bill," which reprised the company's best recent offerings. The play has since been staged in this country and abroad.
About the Playwright
Susan Glaspell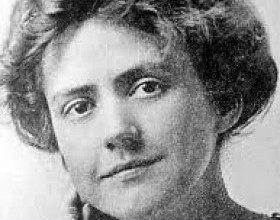 Susan Keating Glaspell (1876-1948) Born July 1, 1876, in Davenport, Iowa, Susan Glaspell published news articles and short stories even before entering Drake University, from which she received a degree in philosophy. Over the course of her career, she wrote more than fifty short stories, nine novels, fourteen plays, and a biography of her husband, George Cram (Jig) Cook. It is difficult to imagine the Provincetown Players (1916-1922) without Glaspell, a founding member who acted as well as w…
View Profile
---
One Play at a Time Participating Universities
Ann White
Michigan State University
Join & Participate
Tell Us Your Experience
---