Biography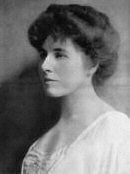 (October 6th 1876 -June 30th 1970)
Githa Sowerby is a feminist playwright only recently lauded for her accomplishments. She grew up in obscurity  and began writing children's books under the penname K.G. Sowerby which were illustrated by her sister Millicent Sowerby.  Githa was thrust into stardom when she struck a chord with audiences with her 1912 hit Rutherford and Son. The play, loosely based on her life, describes  challenges the role and expectations of women in the male dominated, industrial North of England.
Githa was born in Gateshead, Northumberland, to John G. Sowerby and Amy Margaret Hewison, owners of a successful glass-making business. She married John Kendall in 1913 and bore one daughter, Joan Smith, who lives in London at the time of this writing (2016). Githa was a member of the Fabian society, an organization that promoted the advancement of Democratic Socialism through gradualism. Despite Katherine's interest in modern political ideas (socialism, feminism, etc.), she also enjoyed writing children's books.
Once word got out that a woman had written Rutherford and Son, Githa could no longer avoid the spotlight. She appealed to the working class of the day, and her play ran for more than 133 performances. However, Katherine did not favor the limelight and was taciturn with journalists.. Consequently, Katherine faded from public view in the later years of her life. Reportedly devastated at being forgotten, Ms. Sowerby burnt her writings and family photographs shortly before she died.
Githa Sowerby is now recognized for her impressive contributions to the theatre community, and Rutherford and Son has enjoyed several revivals. Her collection of work can be viewed at the Tyne and Wear Archives Museums.
Her Works
Rutherford and Son
1912 | Drama
Under the tyrannical rule of its patriarch, the Rutherford family must find a way to flourish and prevail. Clearly left wounded by the strain of The Great Unrest, John Rutherford is a mean, spiteful m…
More Info
---